2007 NWBR and BEBSO Officers
Chris "Birdman" Driggins --- Founder & President
Garth Noggle --- Secretary/Treasurer
Mike Shultz --- Vice President
Chris Dahlenburg --- Facilities Coordinator
Tracy Nichols --- Wildlife Coordinator
Scott Williams --- Officer
Associates
American Wildlife Foundation
P.O. Box 1246
Molalla, Oregon 97038
Telephone (503)-829-9567
or e-mail us at:
moreinfo@awildfound.org

Janette Ackermann, DVM
Chief of Veterinary Services

Dr. Ackermann graduated from the Mississippi State University School of Veterinary Medicine specializing in Zoo, Wildlife, and Exotic Animal Medicine. She has a Bachelors Degree in Zoology and a Masters Degree in Conservation Biology, and has completed internships in her field under James Carpenter, DVM, M.S., ACZM, at Kansas State University, and Stuart Porter, VMD, at the Wildlife Center of Virginia. Most recently she completed a three-year residency under Patrick Redig, DVM, Ph.D., at the University of Minnesota's well-known Raptor Center. During her extensive training in the field of wildlife medicine, Dr. Ackermann's work has been published in several veterinary journals, including Avian Medical Journal and the AVMA Journal.

Clark County Emergency Veterinary Services
6818 N.E. Fourth Plain Blvd Suite # C
Vancouver Washington 98661
360-694-3007
(Donating Veterinary Services and Supplies Since 2001)
Macaw Landing Foundation
Jack Devine -- Founder

Mailing Address:
Macaw Landing Foundation
P.O. Box 17364
Portland, Oregon 97217

Phone: (503) 286-0882
Email: macaw@macawlanding.org

Avian Protection League
Linda McCoy (Founder & Director of Operations)
Email: linda@1mortgage.com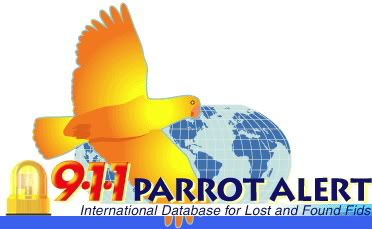 911 Parrot Alert
Members: 3772
Category: Parrots
Founded: Jun 16, 2004



Avian Medical Center
Dr. Marli Lintner, DVM

15952 SW Quarry Road
Lake Oswego, OR 97035
503-635-5672
avmckelly@yahoo.com

Dr.Marli Lintner, DVM received her degree in Veterinary Medicine from Oregon State University in 1984. She continues to work with upcoming graduates of OSU through their shadowing program. She really enjoys teaching and it shows! Dr. Lintner opened Oregon's first avian exclusive veterinary practice in the late 1980's and has been working in veterinary medicine exclusively with birds for over 21 years. She has worked with parrots of almost every species, as well as poultry, ratites, raptors, waterfowl and other wild birds. Her Veterinary experience with birds is almost unparalleled in Oregon. She has a great 'bedside' manner for people as well as patients, and explains complicated concepts in easy to understand terms.

She has been an active member of the Association of Avian Veterinarians for over 21 years, and attends the AAV International conference regularly. Her presentation of the master level class entitled "The Diagnosis and Treatment of the Pet Chicken" at the 2006 Association of Avian Veterinarians conference in Texas was well received and very well attended at both sessions. A recipient of the Mamie Campbell Award, she has volunteered extensively with The Audubon Society of Portland since 1986. In addition to performing veterinary services courtesy, she served as a Board member for 8 years, and served as President for 2 years.

Dr. Lintner is also a member of the Oregon Emergency Response Team for Avian Disease. The team has been preparing for the potential outbreak of Avian Influenza, and Dr. Linter is involved in the action.

Along with her family, Dr. Lintner lives with a Severe Macaw, a small flock of chickens, a cat, and two ponies. They have added a new dog to the family just recently. Chile, a Slender Billed Conure, also Dr. Lintner's, resides at the Avian Medical Center clinic.